Zombie apocalypse video games are a dime a dozen, but that doesn't deter Tymon Smektala from adding another one to the pile. Smektala works as a producer at Techland, the studio behind upcoming first person zombie shooter Dying Light. Before this, Techland released another game about zombies, titled Dead Island. The game received reasonably good reviews, and despite a lot of bugs at launch, sold five million copies.
Dying Light sports a sprawling open world much like Dead Island but adds the free-running mechanics of the 2008 cult classic, Mirror's Edge. It has one other, unexpected source of inspiration. While most zombie stories take inspiration from the movies of George Romero, in this case the team at Techland were inspired by Albert Camus. In an email interview, Smektala tells us that the story of Dying Light is inspired by Camus' novel "The Plague".
It is "a great breakdown of what happens inside a quarantined city. A great read," writes Smektala.
He is aware that there are a host of video games that seem similar to Dying Light. However, he's confident that Techland has made it fresh and unique to play.
"There have been a few great zombie games in the recent past, but all of them offered different gameplay – and that's something where Dying Light stands out as well," he writes.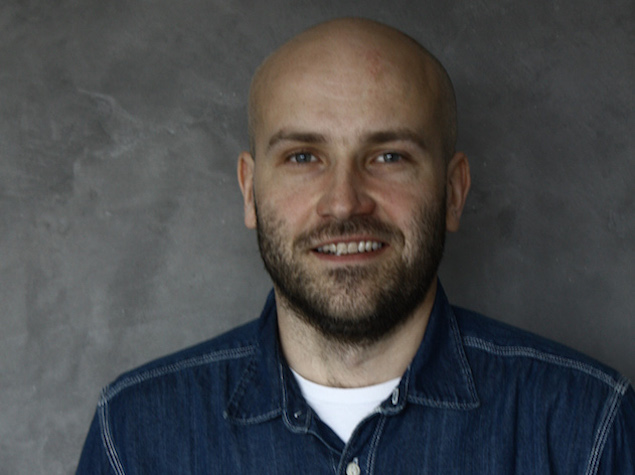 According to Smektala, the game stands out because of the way it combines its open world and melee combat in an FPS setting, along with the movement system that he feels opens up the environment to exploration.
"The combination of first person open world with melee-based combat is unique in itself, but we've thrown in a couple of other things to make the experience even fresher," he says. "The Natural Movement system – which allows you to fluidly traverse environment without any limitations – has a chance of revolutionising the whole first-person genre. And the day and night cycle is another factor that keeps the action fresh even after hours of gameplay."
Also, while Dying Light is set in a zombie apocalypse, Smektala describes your undead enemies as a means to an end.
"For us zombies are more of a context, a theme – it's the gameplay that matters, and in that regard Dying Light does a lot of cool things that haven't been done before," writes Smektala.
Go anywhere, do anything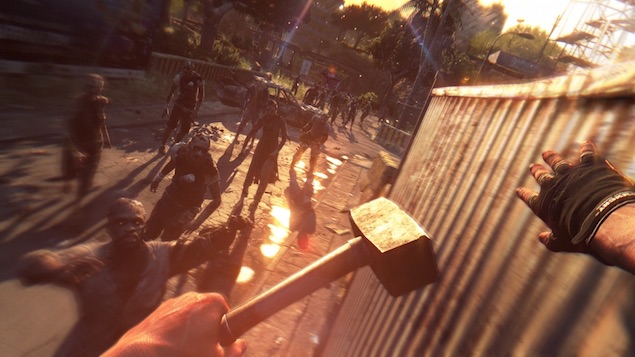 "It's not at all automatic – you really have to use your reflexes, your skill, to be able to zip through environments fluidly. So it's not 'press one trigger and run' type of parkour, we keep you engaged at all times," he explains. "On the surface it Dying Light might look similar to Mirror's Edge or other titles, but what we do under the hood is quite different. Thanks to some very complex algorithms we were able to offer almost unlimited freedom of movement in an open world context, and we could make almost every object climbable."
There are a lot of similarities to the studio's previous game, Dead Island, but Smektala claims that the new tools that the studio is providing players creates a very different experience.
"We took what worked in Dead Island, and added a bunch of new, interesting mechanics on top of it," he writes. "The biggest difference is the fact that in Dead Island the only solution to any problem was smashing zombie heads. In Dying Light we give you a much broader arsenal of options and actively encourage you to use as many as you can think of."
There are also some interesting new elements that will affect the way you experience the game – there is a day-night cycle that will bring its own challenges, and he promises that the weather too can change your experience with the game.
"We have a dynamic weather system as well and it also impacts gameplay," he writes. "For example, when you use weapons imbued with electricity during the rain they do more damage."
Mixing it up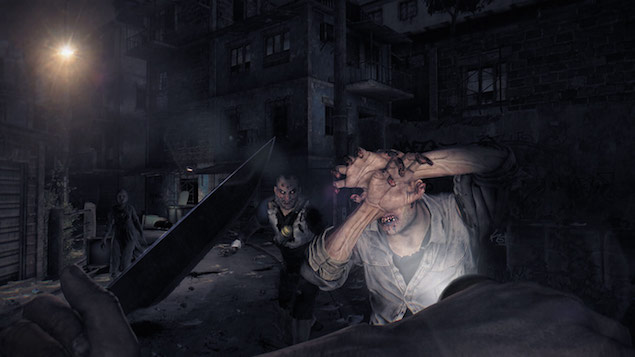 "Believe me, you won't get bored during the night – there are freaks out there that will keep you busy, but not to the point where you are forced to cower in a corner and wait till the sun rises," writes Smektala. "Based on play tests, we see the first nights are really terrifying, but once the player has developed a bit, they start to get a feel for what you can do in the night."
"We implement new gameplay mechanics [at night], the AI switches its behaviour as well, so whatever you learned and got used to during the day may not totally suffice," he explains. "The risk and reward mechanic is quite simple here though – whatever you do during the night, you get double bonus for it and a thrill from doing something very dangerous and surviving it. Certain tasks can only be achieved at night and certain items can only be found at night too so there are enough incentives to ensure the player[is active] during the night."
The variety comes from more than just the day and night cycle. While he didn't compare it to other companies' games, Smektala writes that Dying Light is set in game world that's twice as big as Dead Island.
"Dying Light consists of two huge open world maps, and each of those maps is as big as the whole Dead Island combined," he writes.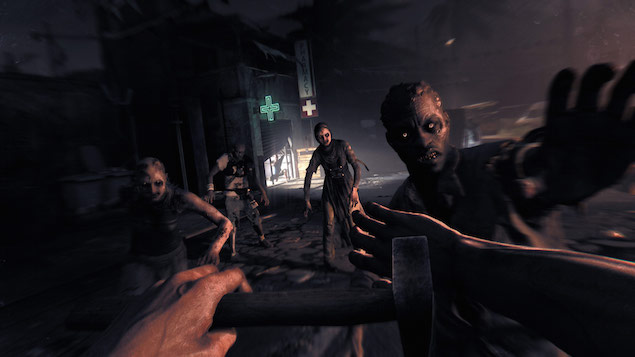 "On top of that there are lots more vertical spaces in Dying Light so the actual play area is even bigger." That sounds like a lot, and Smektala also promises that the game will make good use of this space by eschewing a linear mission structure.
"It [the mission structure] is quite open, so you can complete missions in any order you like," he writes. "The only gating mechanism that we use is blocking few of the side missions until they're triggered by the main story quests. This way we could create side stories which react to the way the game world changes along with the main story."
Next-gen concerns
"We put quality as the priority and trust fans will respond accordingly," he writes. "At this point, gamers crave truly next-gen experiences, and this is what we're going to deliver. I believe releasing a scaled down game with only profit in mind is not something we should do and hopefully gamers see that what we did was really first and foremost for them."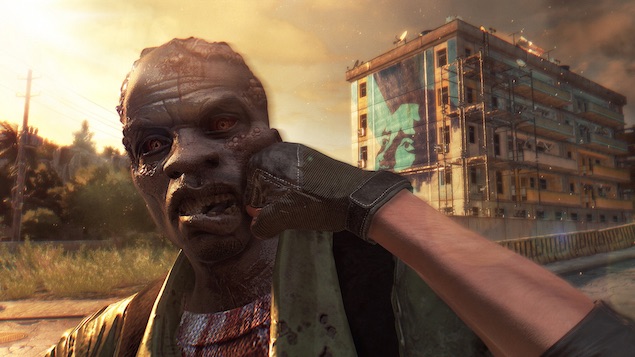 However a slew of AAA games such as DriveClub and Assassin's Creed released in a half-baked state, and Techland's Dead Island also launched with a lot of bugs. We asked how Techland will make sure that Dying Light won't suffer from the same issues.
"We're doing what we can to ensure we'll have a smooth launch," he writes. "Our QA lab is in DEFCON 2 for a few weeks now, and we really put in extra effort at the last stages of development to make the game as bug free as possible. Now it's time for the moment of truth – but I'm sure we're prepared to face it."
We won't have to wait too long to find out if he's right. Though the physical edition of the game has been delayed by a month, it is already available digitally on all three platforms ,so you won't have to wait too long for our review, while physical copies have hit the grey market as well.
Dying Light is available as a download on Steam for $59.99 (around Rs. 3,700), Rs. 3,999 on the PS4 , and Rs. 3,990 on the Xbox One .
Affiliate links may be automatically generated – see our ethics statement for details.
Dying Light Mashes Up Dead Island, Mirror's Edge, and Camus: Producer Tymon Smektala have 1427 words, post on gadgets.ndtv.com at January 28, 2015. This is cached page on Game Breaking News. If you want remove this page, please contact us.