Long running EastEnders character Lucy Beale, played by Hetti Bywater, has been killed-off in a classic whodunnit .
On Friday 18 April BBC One viewers saw Lucy's body lying in the middle of Walford Common – which is said to kick-off a new era for the soap .
Sole remaining original cast member Adam Woodyatt, who plays Ian Beale, has said the moving story will be as good as popular dramas.
He said: "The executive producer summed it up in one word which sold it to me, and that word was 'Broadchurch'. Hopefully we'll do it even better, because we've got longer to tell the story."
Following Lucy's death viewers will see family and friends go through hell as they try and find her killer.
Video Loading
Video Unavailable
Click to play
Tap to play
The video will auto-play soon

8

Cancel
Play now
Here's the story so far.
Friday 18 April 2014
Following a tipoff from younger sister Cindy, Ian Beale was on a hunt to catch up with his daughter – after finding drugs in her jewellery box. He looked high and low – even recruiting holiday-bound ex-wife Jane in the search – before bumping into Lucy in a compromising situation on the restaurant floor with new fling Lee Carter.
With her secret(s) now out in the open she stormed off in a huff, only to be frowned upon by Whitney Dean – who thought she was in with Mick and Linda's oldest herself. After Ian found out the drugs didn't come from Lee he stormed off home and confronted his daughter.
After a row, Ian then defused the situation and told Lucy that 'she was the one', which was then overhead by twin brother Peter. This news sent Peter straight out of the door with Lucy soon in tow. After delivering some hateful words to her father a desperate Lucy then went to try and find her twin.
Video Loading
Video Unavailable
Click to play
Tap to play
The video will auto-play soon

8

Cancel
Play now
With Lucy shouting in the middle of the Square she soon came across former fling and father to her best friend Max. In her hour of need, Lauren's Dad tried his best to woo her for one last bunk up – but Lucy threw the offer back in his face.
Lucy walked off into the night, just in time for Denise – who was set to break up with Ian – to come back from Oxford.
The episode ended (see video above) with the camera panning down on Lucy's body lying in the middle of Walford Common. Lucy's phone could be heard with Lee, Cindy and Ian having left messages.
It seems half of the Square have a motive.
Who do you think killed Lucy Beale?
6000+ VOTES SO FAR
Monday 21 April
OK so according to EastEnders' executive producer only FOUR people know who killed Lucy.
Easter Monday started with Ian looking out of the window for his daughter – who viewers now know is dead and lying in Walford Common. As the worried father left Lucy messages on Lucy's phone the camera showed an eerie glimpse of her hand. Thinking he was getting the 'silent treatment' he continued to think Lucy was just being Lucy.
Ian said: "Lucy is probably with Lee or with mates."
Meanwhile EastEnders' writers played a good job of making viewers start to point the finger.
Max was very moody and snapped at Lauren while Jake was looking worse for wear. Giving him extra suspicion, he was also very odd around the Beale family. Also Peter had a late night and Denise was looking equally moody.
Later in the episode Lucy's body was discovered by a little girl.
The police soon sealed off the area and the Scene of Crime Officers (SOCOs) took snaps of the deceased Walford resident. At this point we'd like to add that Lucy's body appeared to have NO CLEAR WOUNDS.
At the end of the episode Ian Beale heard the harrowing words of DS Bryant: "Mr Beale, I'm sorry to have to inform you but the body of a young woman was discovered earlier today, we believe it's your daughter Lucy."
Tuesday 22 April
With Ian refusing to believe that his daughter is dead it was a very complex and emotional start to Tuesday's EastEnders.
Ian desperately said: "You've got the wrong house or the wrong girl or something."
As police officers, DC Emma Summerhayes and DS Bryant, explained to him what happened and how they came to the conclusion that it was Lucy, Ian showily realised the terrible truth.
"Her fingerprints match those that we have on record," added DS Bryant.
They told the grief-stricken father that she was found "towards the north east of the Common."
"We think she might have been a victim of a robbery as her purse and her phone weren't with her," said the officers. "We're still trying to established her movements prior to being found."
"There's not many details but there was trauma to the head," they added.
Seeing Lucy's body at the mortuary again reduced Ian to tears and he was a shell of a man.
Later in the episode Ian put on a brave face and showed tremendous courage as he had to break the news to Jane, Denise, Cindy, Bobby and finally Lucy's twin brother Peter.
Great acting from Adam Woodyatt throughout, especially the moment he had to tell Peter Beale actor Ben Hardy that his onscreen sister, Lucy, had "gone".
Video Loading
Video Unavailable
Click to play
Tap to play
The video will auto-play soon

8

Cancel
Play now
Thursday 24 April
Another emotional episode and the feeling of tremendous loss moved slowly through the family.
Starting with Ian looking completely lost in the bedroom the grief-stricken father looked into Lucy's room before looking lost again before he concentrated his anger and pain onto Cindy – meanwhile Denise, Jane and Peter tried to hold the Beale family together.
Ian looked REALLY lost while Jane and Denise moved their focus from Lucy to breakfast and back again.
Not even Dot could console Ian and he lashed out telling the well-wisher "I don't need to go to church to remember Lucy!"
It was left to Jane to clean up that mess and apologise to Dot.
With the police back at the door, DCI Irving, played by Colin McFarlane, was introduced as he told the Beales they were searching CCTV footage and needed to "take a look at Lucy's things to get a picture of what happened."
Peter had more questions for DC Summerhayes and wanted to know EXACTLY what the police knew.
Later in the episode Peter was acting really suspicious and told old flame Lauren Branning that he wanted to "get away from the Square." He was also concerned why he didn't know why he couldn't feel his twin's pain.
The end of the episode saw Ian throwing out pregnant Cindy for telling the police too much about Lucy's "habitual" use of cocaine, after accusing her of trying to steal her dead sister's jumper.
It might also have been because Cindy mentioned to Ian that she did NOT see him at the restaurant – despite that being Ian's alibi.
We're no closer to finding Lucy's killer but the focus is now on what led Lucy to the Common.
Friday 25 April
As the Beale family's grief continues to tear the family apart, we slowly move onto the big question at last: Who killed Lucy Beale?
Friday's episode was all about planting the seeds of doubt into viewers minds over as many characters as possible, starting, oddly enough, with Alfie Moon.
As Peter stared blankly out of the window, a shifty Alfie scampered and started selling black armbands to anyone that would take them on the market. Does he have a guilty conscience? We doubt it, but the possibility is there.
But the real focus was on Lucy's lovers in Friday's episode: Lee Carter and Max Branning. Both of which were made to look as guilty as if they'd been found with a smoking gun.
First up was Lee, who is doing his best to secure an alibi, saying he waited for Lucy at the party but did not go looking for her: "I thought she stood me up!"
The plot thickened as sister Nancy replied: "Oi. You wasn't at that party all night…"
Cue the police turning up, only to find that the clothes Lee was wearing on the night have already been washed. They settled for a DNA test instead, before Lee promptly bolted back to the army. But is it the last we'll see of him? Unlikely.
Next up was Max Branning, who was as much comfort to heartbroken daughter Lauren as a rock wrapped in sandpaper. Unless anyone counts lighting a cigarette and offering a cold stare as comfort.
Still, his reaction when the police turned up was totally flawless and not at all suspicious – darting off without explanation, hiding behind the door and eavesdropping with a guilty expression on his face. Red herring?
Plus, we had Denise dodging the family to work in the shop, Lola looking awkward as she comforted Peter and Sharon finding it hard to even look at her old friend. They all seem an unlikely bunch of killers, but who knows?
But the real star of the show, yet again, was Ian (Adam Woodyatt).
Any doubts we had over his guilt are being washed away with every tear that man sheds. Trying to believe that he could be to blame for his daughter's death while he sobbed distraught into Phil Mitchell's shoulder is nigh on impossible, if you ask us.
Monday 28 April
Although he seemed to get a little better after a grief-ridden rumble in the sheets with Jane – and don't forget crying all over Phil's coat – Ian Beale was once again in a very dark place during Monday's episode.
Lucy's murder case didn't seem to move much over the weekend and although the police visited the Beale's, the case hasn't moved anywhere.
There was movement all over Lucy's social networking page though as nasty, faceless, Internet trolls attacked her Facebook social networking page with some horrible comments.
"That is one less dumb blonde on the planet," said one troll.
"So glad you're gone, they're going to need firewood in hell," said another.
As Lola was forced to read the comments, angry Peter then threatened to KILL the page abusers and then verbally trample over their pages – which was a bit strong. This then showed another darker side to Lucy's twin. "I'm gonna find them and I'm going to kill them," said an angry Peter. Another reason to have him as a suspect perhaps? Or rule him out completely, depends on how you look at it.
Good acting from pin-up Ben Hardy , showing that his character is really under it at the moment.
Later in the show Peter, Lauren, Johnny, Lola and Whitney gathered to remember murdered Lucy, this was only disturbed when Lauren recalled the classy moment when they were "climbing out of the toilet windows and running away from some blokes." Again, all those at the impromptu memorial seemed pretty calm. Could the murdered by among them?
Is the Lucy Beale murder case moving too slowly?
6000+ VOTES SO FAR
Elsewhere Billy Mitchell implied to the Carters that Lee might know a little more than he is making out.
Mick and Linda were very quick to their son's defence.
Viewers will remember that Lee's alibi looked very ropey when his sister Nancy said that he wasn't at the party all night, like he said.
Also, something for viewers to think about, could Jane's escape from the Square be more than just running away from Ian? The killer is 'among them' after all.
Tuesday 29 April
The Lucy Beale case went pretty quiet on Wednesday and all the focus was on Denise's turmoil as she threatened to leave Ian.
With Patrick Truman back – who wasn't in the county so don't go and blame him – Denise at least had a shoulder to cry on.
Meanwhile Whitney tried her best to clear Lucy's social media page of trolls. Somehow Lucy's work password was the same for her personal site. Yeah, right.
"We all use the same password for everything, don't we?" she said, before clearing the site from hateful comments a few scenes later.
Thursday 1 May
On Thursday there were some MAJOR moves in the Lucy Beale case. The police actually made some progress and the Beales were the first to know.
DC Emma Summerhayes arrived at Ian's door with some of her possessions and the following words.
She said: "There has been a development and I just wanted you guys to be the first to know… somehow there has been a leak and it's already got into the hands of the press…"
The next thing you know Denise walked back into house with the local paper – the Walford Gazette – with the headline 'Murdered in cold blood'.
Ian replied: "Emma just told us that they believe Lucy knew her attacker."
We also learned in this episode that Lucy was DUMPED on the Common. She did not die via the woody-hands of the massive branch where she was found – like some conspiracy theorists suspected.
'There was no blood at the scene' and 'Lee Carter's alibi checked out', we also found out via the DC.
Ian and the family learnt that Lucy was having a "clandestine relationship" and "organising trysts"… basically she was HAVING AN AFFAIR in 2014 language.
Max, Max, Max – what are you like?
First you're smoking with a guilty face, then you're looking through Lucy's work files and then you're letting David Wicks push you around.
The episode ended with David accusing Max of killing Lucy. Cue the doof-doofs.
Friday 2 May
Finishing from where Thursday's episode left off Max was in the middle of furiously denying that he had anything to do with Lucy Beale's death.
Max denied everything to David – the desperate/stressed man was about 10 seconds away from saying he didn't even knew who Lucy was.
He said: "What… what is this a wind up? I hardly knew the girl." We both know that is a lie. Max then thought David had been watching "too many detective movies!"
The camera soon showed a worried Ian looking through Lucy's things for clues of Lucy's lover.
Meanwhile Peter used everything in his power to get closer to Lauren and they spent the afternoon recreating Lucy's room.
It didn't take long for David to crack Max and the used car salesman confessed to 'seeing' Lucy but NOT 'killing' her. David couldn't run fast enough to tell Ian it had been Max all along, but held he his tongue and kept his future brother-in-law's damning secret.
The episode ended with Max deleting incriminating CCTV evidence of him arguing with Lucy.
Will David keep his secret? Will Ian keep it together? Will Jane ever come back? Everyone is a suspect.
Monday 5 May
Max is one lucky man. In the scheme of things, anyway.
After a break-in at work, David soon realised that the company's CCTV footage had been erased and it didn't take long for him to realise why.
Max is still denying that anything happened with Lucy after their row, but David clearly wasn't convinced. And neither are we just yet.
Despite all that, an increasingly ill Carol made it clear that she wants David to keep the family together. We think she meant stop them from arguing, but he interpreted her request in a different way.
For a moment, we thought David was carting Max's computer off to the cops, but instead, he dumped the lot in a bin and set it alight.
Does this mean Max is off the hook? Maybe for now.
Meanwhile, Max seemed on the brink of revealing all about his affair to Lauren before he was interrupted by Cora. But perhaps the burnt ashes of evidence will keep him quiet.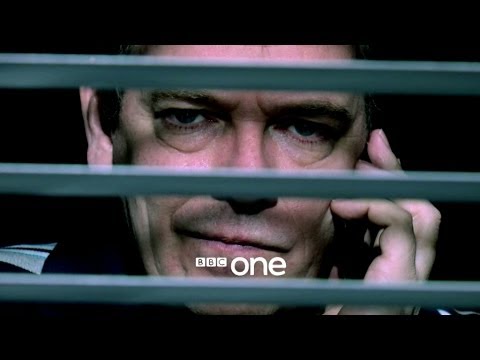 Video Loading
Video Unavailable
Click to play
Tap to play
The video will auto-play soon

8

Cancel
Play now
Tuesday 6 May
Tuesday's EastEnders was all about dodgy Max and investigative Lauren Branning.
Starting with Max – after he and David's confrontation – David suddenly agreed to help his partner install a completely new CCTV system.
If that doesn't smell like Jake Wood's character is REALLY covering up that quarrel he had with Lucy – we don't know what does.
Just when you thought Lauren was moving on and trying to live her life again by opening the business – the juggernaut that is LB Lettings – she stumbled across a clue.
She said: "There is an email here from a bloke talking about the Walford Common flats. I was supposed to meet him on Good Friday… But I never made it… This email says that he is there and asking where I am. What if Lucy saw this and replied instead?"
Max continued to get his daughter to drop it but Lauren was adamant she was going to the police.
Also another developing story on the Lucy Beale case is that Danny Pennant has been in Marbs for a month and his alibi has checked out.
As the police turn down Lauren's plea for help on the lead the episode ends with Lauren telling the client that she will meet him.
Will Lauren obey her dad's (and the police's) wishes?
Thursday 8 May
Detective Lauren Branning reported for duty the minute the episode kicked off. The grieving friend of Lucy Beale didn't take her eyes off her Inbox as she debated replying to the mystery man.
As Peter battled his own demons – finally returning to work following his sister's death – Lauren continued her police work.
When Peter found out what Lauren had been up to it wasn't long before the former couple were arguing over the emails.
"I don't get it – do you not want to find out who killed your sister?" shouted Lauren, as Peter insisted they should leave the investigating to the police.
That spurred Lauren on to type 'see you there' as she confirmed she'll meet the potential suspect at the café on Walford Common at 8pm (coincidently the same time the episode ended).
After the build-up and the speculation – and Peter seemingly trying to intervene at the last minute – Lauren finally met the owner of the email account [email protected]
It was Jake!
"Lauren, please, just let me try and explain," he pleaded before the credits rolled.
So, is Jake Lucy's killer?
Friday 9 May
The week's final episode of 'Stenders was packed to the brim with action. Starting with Lauren's confrontation with Jake – we told her not to respond to that email – it wasn't long before the Branning girl was running from the low lit Walford Common cafe. With the chef in tow, Lauren managed to get away from him and transport herself back to the Square.
As always she saw comfort by running into the Vic.
"Was Jake at your party?" she asked Roxy in desperation.
With neither Roxy or Aleks confirming Jake's alibi – in fact Aleks put his roommate right in it when he told Lauren that Jake seemed upset that tragic Good Friday when Lucy was killed.
Meanwhile the papers continued to darken Lucy's name and Peter fell out with Lola after seeing her consuming the latest spread.
The episode ended with Jake breaking in to Lauren's house only to scare her while protesting his innocence.
The new suspect number one said he DID meet Lucy that night and they shared a cab back to the Square – the only problem is that it was an unlicensed cab, Jake barely knew how much it cost and also admitted he'd been heavily drinking.
Jake now must hope the police buy those lies as Lauren is clearly going to dob him in.
Monday 12 May
Lola's been mouthing off to the papers about Lucy – which doesn't prove motive but just adds to the drama. Will Lola's ill-gotten gains (£300) send Peter over the edge?
Meanwhile the whole Square is talking about who the killer could be and Jake's gone missing.
"You know me, better than anyone. You know I would never do anything to hurt anyone," says Jake to Lauren, after he stumbles into work at the cafe.
Later in the episode – after Lauren calls DC Summerhayes AGAIN – the police finally turn up at Jake's flat. Dodgy Aleks let them in so they could tear through the residence looking for clues.
DCI Holt said: "We just want to ask Mr Stone a few questions."
Jake arrived just in time for them to cart him away in front of Ian, Peter, Lauren, Max and the whole Square.
After the episode they released an extra scene which showed Jake's interrogation. Great bit of acting from Jamie Lomas may I add as the number one suspect pleaded his innocence.
We're testing a new site:
This content is coming soon
Tuesday 13 May
With Walford in shock that the police finally made an arrest – and a strong one at that with the evidence stacked up against Jake – it was left to Peter Beale to pick up the pieces.
EVIDENCE AGAINST JAKE:
No alibi
Lucy's blood found in flat
Lucy's missing earring in flat
Lauren's statement
Used an alias to meet Lucy
"He was just so normal," said the Carter's around the breakfast table. Mick basically said 'Jake was a wrong'un' and Tina's Tosh was the only one to stick up for recently arrested Jake.
She said: "Just because he was arrested it don't mean he did it."
As DC Emma Summerhayes told the Beale's that Mr Stone had formally been arrested Lucy's twin Peter had a few questions of his own.
"Do you think killed her in the flat?" he asked. "How would he have been able to move her to the Common without anyone seeing? dragging her body? Someone would have seen… Was it definitely him?"
After the visit Ian was in bits and not even Phil could console him.
Meanwhile across the Square Lauren was in tears and Max looked pretty pleased with himself that his dirty little secret was still in the dark.
The episode ended with Peter (still concerned that Ian loved Lucy more) and Lauren passionately kissing – which proves nothing – apart from the tragedy has brought the former lovers back together.
It wasn't the end end just yet though as there was a mention of Ben Mitchell being released from prison OVER A MONTH AGO… Another suspect perhaps?
Thursday 15 May
Not that much happened in the Lucy Beale saga on Thursday night.
With Jake Stone locked up and Peter and Lucy snogging away it was a bit of a dull one in terms of potential murder suspects.
With recently released Ben Mitchell missing – in Phil's eyes – all action was on finding Heather's murderer and not Lucy's.
Meanwhile the Beale boys, Ian and Peter, were putting on a bit of a show in Lucy's honour over at the restaurant.
The same restaurant that Ian claims to have been at when Lucy was murdered.
"She's gone and she's not coming back and I know for a fact that the last thing she would have wanted is for you to give this place up… I'm going to be there for your dad. We open up and we make this work, not just for Lucy, for us," said Peter as they clinked their bottles and planned for the future without his twin.
Friday 16 May
After Ian went walkabout – finally turning up slumped by the restaurant – only the promise of a new chefs outfit could keep his mind off Lucy's recent demise. Once again Peter was putting things back on track.
Meanwhile – with Lauren now in tow – the restaurant opening was back on and the Beales finally had something to bring them together – until news of the coroner releasing Lucy's body was delivered by DC Summerhayes.
Ian was left to carry on with the opening before he found out the latest.
Naturally taken aback by the news he dropped everything to rush over to the dodgy funeral parlour to see Lucy lying in rest.
Speaking of funerals this meant that the police had everything they needed and Lucy's body could now be buried.
Slightly eerie doof-doofs for this episode with Peter climbing into the random bed by Lucy's open coffin. "I'm here now," whispered the twin, as he spent one last moment with his late sister.
A true moment of raw grief or a glimpse at his underlying guilt?
Monday 19 May
Welcome to "Secrets" week. The trailer suggested Max's grubby little secret will be revealed and all hell would break loose at the funeral, if not before.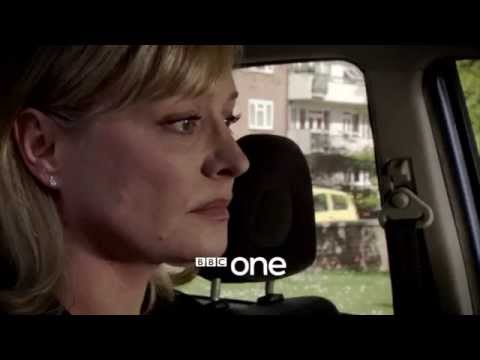 Video Loading
Video Unavailable
Click to play
Tap to play
The video will auto-play soon

8

Cancel
Play now
Both Ian and Max had a lot to lose if their respective porkies were made public knowledge and with troublesome Cindy's return Ian's image could have been first take to take the biggest hit. But it wasn't Ian who had to worry first… It was Max.
Starting with a shocked David surprised that Max was going to the funeral, there were a few last minute creases that had to be ironed out.
First Ian took a trip to find Jane – only to find Christian and his suspicious moustache – then he returned to be consoled by Max. The same Max who was sleeping with his daughter.
With Abi's failed exam and God knows what else on her mind it was not long before she spilt the beans that she knew Max had been sleeping with Lucy – right in front of Jay.
Tuesday 20 May
Lucy's funeral was wrapped into an hour long special.
Starting with the dust settling over by the Brannings, Max found out that Abi was the email/photo stalker. After all of that time of us thinking it was Peggy Mitchell or someone, it turned out it was Max's little girl. If only Jake knew that info.
With yet another person telling Max not to go to the funeral it wasn't long before things got even worse for the love rat. As he prepared for the big day blabber mouth Jay was busy telling Phil the latest revelation – who then went STRAIGHT to Ian.
Before long Max was carrying Lucy's coffin and things were about to blow up. While Phil waited until Lucy's coffin was just in Ian's eyeline before breaking the news that Max had been giving her one, Lauren seemed to think that a tiny skirt and leather jacket were good funeral clothes.
Ian couldn't hold it in any longer and as soon as he saw Max he went for him.
Thursday 22 May
As news spread of Max's wrongdoings it was left to Phil to tell him to get lost.
After After finding the 'Rot in Hell' message Tamwar seemed to debate for forever and a day over this shocking card.
Monday 26 May
So it turned out that it was Whitney who had sent the evil message to Lucy. All Lucy ever did to her was send her evil texts and steal her man. Were messages enough motive though?
Tuesday 27 May
For some reason Max decided that keeping Deals on Wheels, which has had about two customers in the last year, open was more important than going to his cancer-stricken sister's wedding.
Thursday 29 May
With David Wicks' heart attack and Carol thinking she'd been left at the altar  there wasn't much to report with the Lucy Beale murder case.
Oh apart from the fact that Ian seemed like he was going to take his own life.
Luckily a conversation with Carol brought him around.
"Carol, do you know how hard it is spending everyday pretending to be something else?" Ian said, as they bounced cryptic messages off each other.
"You know Ian if you did ever want to talk about Lucy, here I am," said Carol, as Ian called her a "life saver". Meanwhile Phil had kicked Ian's door down and Sharon was waiting to give him advice.
Friday 30 May
Again on Friday it was the Carol and David show. Nothing to report on the Lucy whodunnit. Erm… Jake was still in prison.
Monday 2 June
This episode was ALL about Jake trying to prove his innocence to Sharon while pleading with Phil's inner drunk.
Jake Stone has been "setup", according to the words of ex-drunk Jake Stone.
Ironically, I don't think he's ever been more sober as he faces a lifetime behind bars for Lucy's murder.
"I don't mean to sound ungrateful but why exactly are you here?" he said coldly to Sharon and Phil, even annoyed to be out of his cell/dragged away from the pool table.
As Jake kept talking, it wasn't long before Phil's inner drunk started to waiver.
"You haven't heard the latest have you?" Jake pleaded. "The police said she definitely wasn't killed in my flat." When they left and finally got back to the Square, Sharon told Phil Ian's big secret.
"I overheard Cindy talking to Ian, she said she wouldn't tell the police that Ian lied about his alibi the night Lucy Was murdered."
Tuesday 3 June
It looks like the bromance between Phil and Ian is coming to an end, as Phil – who has comforted Ian while he's been in absolute bits – did a complete 180 and decided that Ian might know more about Lucy's death than he's letting on. Will Ian stick to his story?
Thursday 5 June
With Phil the new self-appointed sheriff of Walford – only last week he was trying to ride Max out of town – it was left to the Mitchell to tell Peter about Jake.
"I know what guilty men look like and I think that Jake is innocent," he said to the twin. The camera dramatically stayed on Peter's 'Yeah, I kinda agree… But who killed my sister' face.
Moments later the market worker was on the phone trying to arrange day trips to the local HMP.
The biggest moment of the episode came when Peter and Ian argued in the chippy. "You've spoken to Phil, haven't you?" said Ian to his son. As Peter pondered Jake's innocence Ian wasn't having any of it. "Leave him to rot!" replied Ian sternly.
After Peter stormed home he soon told nosey Sharon that he was going to track down the unlicensed minicab that dropped Jake and Lucy back to Walford on Good Friday.
Friday 6 June
Peter's mission to find the unlicensed cabbie continued and the episode started with him getting a lift back from Terry – who made it clear that the drivers were dodgy. Peter didn't care though and moments later he was weirdly grappling a guy on the street. With Peter going out of his way to prove Jake's innocence it 's actually a reflection of his own guilt – or lack of it.
If Peter wanted to pin Lucy's murder on anyone, Jake is the perfect candidate.
Monday 9 June
Lauren and Peter are STILL trying to track down the unlicensed cabbie for Lucy's murder case, they're just not going to let the whole 'Jake didn't do it' thing go. Despite getting a nasty graze to the head Peter is all for Operation Catch-a-Cabbie . This news is much to the annoyance of the rest of the Brannings, Cora especially.
"Remember what he put you through Lauren, he's not right in the head," pleaded Abi, only for her sister to reveal her plans to grandma.
According to Lauren, Max is going through a 'grimy mid-life crisis'. This is probably true, especially as he now claims to have seen Lucy and Jake on Good Friday. That can't be true, can it?
Tuesday 10 June
Continuing from Monday's episode Max was saying anything so that Lauren wouldn't track down the cabbie.
"How much clearer can I make it?" shouted the troubled Branning father. "…I saw him getting out of the cab and he was sober… This don't change anything, they've already got him."
Lauren then insisted that she was going to call the police, much to Abi's annoyance.
Abi put forward a strong case for Lauren to keep quiet, she said: "It's been weeks, if dad comes forward now how bad would that look?"
Abi then said that Max's alibi involved him being indoors all night and he "went to walk tramp for 5 minutes, which was hardly enough time murder anyone!"
Moments later it was Cora was telling Lauren to "leave it to the police, it's their job," echoing Peter's voicemail, Abi's pleading and Max's lies.
Later in the episode Lauren got a phone call from someone who says they saw Lucy on Good Friday and Max had Abi cleaning Lucy's DNA from his office – following THIS fall .
Abi needs to make up her mind is she Max's enemy – after revealing the affair in the first place – or Max's accomplice – providing an alibi and a cleaning service.
The doof-doofs arrived when Cora called the police with "new information"… Jake will be pleased.
Thursday 12 June
"We just wanted to ask your dad to confirm his movements on Good Friday," said DS Bryant to a visibly stunned and guarded Abi, in the opening moments of Thursday's episode.
"I thought he'd already given a statement," replied Max's closest ally. Well Abi was correct but with this "new information" and Max's name popping up every day in the Lucy Beale murder case, added with his constant need to lie, it's best they follow up.
Abi then told the police about her father being "in all night" apart from "five minutes when he went to walk the dog", which we all know to be a pack of lies.
When Max waltzed in he told the officers he had seen Lucy and Jake wasn't drunk on the night. Next thing you know he was smooching DCI Emma Summerhayes
Friday 13 June
The dreaded Friday 13th could only mean bad things. Especially if you're concerned about the integrity of the Lucy Beale murder case as Emma Summerhayes started the day sneaking out of Max's house.
Meanwhile Ian and Peter were arguing about Jake's plea hearing and this "new information".
With Denise now at his side he was ready for DCI Summerhayes to give him a call with an update. The only problem with that was she was busy over at the Branning residence playing tonsil tennis with the number two suspect.
A breakthrough came when Detective
. She then finally got what she wanted, new that Jake was drunk when they got a lift back from the Common.
"Stupid man she is with he was so drunk he fell out of the can and on to the floor. He can't stand, can't talk, can't walk," said the cabbie.
Peter and Lauren then vowed to watch Max and 'not trust anyone'.
Monday 16 June
Welcome to 'Lies' week…
Video Loading
Video Unavailable
Click to play
Tap to play
The video will auto-play soon

8

Cancel
Play now
"We need to talk to Emma, dad, because they won't listen to me," said a frustrated Peter, after giving the police the new evidence. Ian however was busy with his own problems and acted preoccupied the whole episode. Neither Peter, Masood or Denise could snap him out of his problems.
The reason Ian was so preoccupied was unveiled in the end… Rainie Cross. Random, we know.
Tuesday 17 June
So it turns out while Lucy Beale was being murdered on Good Friday Ian was having naughty time with Tanya's sister Rainie. We're just as stumped as you.
After accidentally stumbling into Mick and Nancy Carter in the square, Rainie walked into Ian Beale's restaurant to surprise him in following his ignoring her calls
.
Standing in the doorway, she said: "Seeing as you have trouble picking up the phone, just thought I'd make it easy for you and drop by."
"I'm so sorry about Lucy, by the way…. her last night on earth while you and me were…" said Rainie, before she then proceeded to blackmail Ian.
"What would Denise and Peter think if they knew where you really were. Sounds like you're getting off cheap, just the way you like it." What has Ian done now?
The end of the episode ended with an ashamed Ian crawling into bed.
Thursday 19 June
With questionable funeral director Les Coker chasing Ian for money the only thing to report regarding the Lucy Beale murder case is how long Ian's alibi will stand up for?
After running into the café to grab a till's worth of cash to pay-off 'R (mobile)', Ian's web of lies are bound to come crashing down.
Pre Shirley telling Phil she's sweet for him, Peter figured out that his dad wasn't using the day's lunch takings to pay Lucy's funeral bills.
It will be interesting when Ian explains he was not 'at the restaurant', like his alibi suggests, but with Tanya's sister and known ex-junkie, Rainie.
Also, is anyone going to pay Les?
Friday 20 June
Not much to report in the murder case. Peter figured out Ian lied through his teeth about paying Lucy's funeral bill when he looked through his wallet before a family meal at McKlunkey's. He then became even more suspicious about his dad.
Monday 23 June
Not much movement in the Lucy Beale murder case – which is good because they should be on standby after viewers saw Ronnie on the loose with a gun. Luckily she kept it to herself only showing Phil (and Sharon). Potential suspect perhaps?
Tuesday 24 June
Blades is open and so is the Lucy Beale murder case.
Friday 27 June
There was nothing criminal to investigate this episode – apart from Mick Carter's attempts at swimming.
Monday 30 June
With Peter slumped on Lola's sofa it was left to Ian to "look after" his son for once, instead of the other way around.
The two have a heartfelt conversation where Peter reveals he was just getting to the point where Lucy's death 'wasn't the first thing on his mind'.
"When is this going to get any easier, dad?" Peter asked his dad, before they decided to take make lunch to concentrate on ANYTHING else.
Later in the episode they vowed to 'never forget' Lucy.
Tuesday 03 July
It's nearly Linda's birthday, not much to report here. We wonder what her present will be?
Meanwhile Aleks confesses to Roxy that he's been living a double life and he actually has a wife and child back in Latvia.
Friday 04 July
Not much went on here – erm why is Aleks so happy to skip town?
Monday 07 July
It's officially Linda's big day has arrived and it's (almost) wrapped in a big box. Of course, it's Lee back from Afghanistan and "tonight's going to be perfect," said Linda.
Tuesday 08 July
As Linda's pink dress floated around the Queen Vic, while the "Spice Girls" provided the entertainment, viewers would be forgiven for missing Lee Carter's reaction to finding out Billy Mitchell's been stealing the electricity. "And he's got a key to our flat," added Tosh, while also telling him they were currently kipping in Lucy's suspected murder site.
Thursday 10 July
Viewers waited nearly 30 minutes to hear Lee confess to doing "something stupid…", before mumbling Lucy Beale's name.
Friday 11 July
"I need you to liven up," said Mick to his sleeping wife. "It's Lee… he was off his nut and he told me he'd done something stupid, to do with Lucy."
Next next scene started with information that Jake's trial date had been set. Max grinned
Tosh and Tina went to visit Jake, she said: "That is what you do for mates, he's innocent."
Something not quite right with Billy working with dodgy Les Coker, even though he has "the mournful look", according to Mr Coker.
And Abi revealed Max is still having sleepless nights – maybe something to do with him sleeping with the police liaison officer AND being a suspect perhaps?
Meanwhile Tosh and Tina visit Jake and tell him he has "nothing to worry about." If you put yourself in Jake's shoes though there is everything to worry about.
Finally, Lee confessed to following Lucy during the party and seeing her have a "massive barny" with someone. With Tosh and Tina by his side – after a compassionate yet brief meeting with Ian – Lee revealed the culprit to be Billy Mitchell.
Monday 14 July
Lee, Tosh, Tina and Billy had a heated debate about Good Friday and the key – as soon as they left Billy went to the fridge – what is he hiding? Billy acted shifty the whole episode and firmly took his place as the number one suspect. Alongside already banged up Jake and Max – who is playing his cards carefully, sleeping with Emma Summerhayes.
With Billy enlisting Phil's help to create multiple scenarios of why Billy was arguing with Lucy on the night she died, everything seemed to calm down – until Pam breaks a cup while babysitting Lexi and Janet.
After clearing up, she was shocked to find a folder down the side of the fridge full of photos of Lucy.
Meanwhile, while Ritchie thought Billy could be accused of framing Jake, Phil pointed out he wasn't the only one who had access to the spare key – Peter did too.
Billy's horrified at Phil's suggestion but he insists Billy has no choice to put Peter in the frame.
Tuesday 15 July
After confronting Billy with the photos Pam Coker was talked into thinking they belonged to a grief-stricken Peter.
With the pressure on from Phil and Richie, Billy finally told the truth to DI Keeble and Emma.
After Keeble enquired if anyone else had access to the spare key Billy grew a pair an refused to drop Peter in it. Feeling bad, he offered to cook dinner. At Phil's, once the police exit, Phil went mad at Billy; the new suspect insisted that Peter's as good as family and said he's proud to have done the right thing.
Phil's not going to care about the 'right thing', Billy.
Thursday 17 July
Starting with DI Keeble informing the Beale's that Jake was soon to get bail both Ian and Peter were left frustrated that they were no closer to finding Lucy's killer.
Although the new leads were helping this wasn't the news that wanted.
Ian struggled to accept that Jake's innocent and was in despair that they'll ever catch Lucy's killer.
Keeble insisted they are still searching for Lucy's phone and purse.
After Billy went home, conscious that people were staring at him he clocked the market bin bags were finally being loaded into a rubbish truck, and run off.
It's not long before Peter is pinning Billy against the wall having to explain the full story of how Lucy was disgusted with him for stealing fish from Ian – any why he didn't tell the police because he was ashamed.
Later that evening EVERYTHING changed once again as a hole was dug on Billy's allotment and Lucy's phone and purse were thrown in, before being filled in.
Still no closer to finding Lucy's killer!
We're testing a new site:
This content is coming soon
EastEnders: Who killed Lucy Beale? Follow the timeline that will lead to soap killer's unmasking have 7980 words, post on www.mirror.co.uk at July 18, 2014. This is cached page on Game Breaking News. If you want remove this page, please contact us.